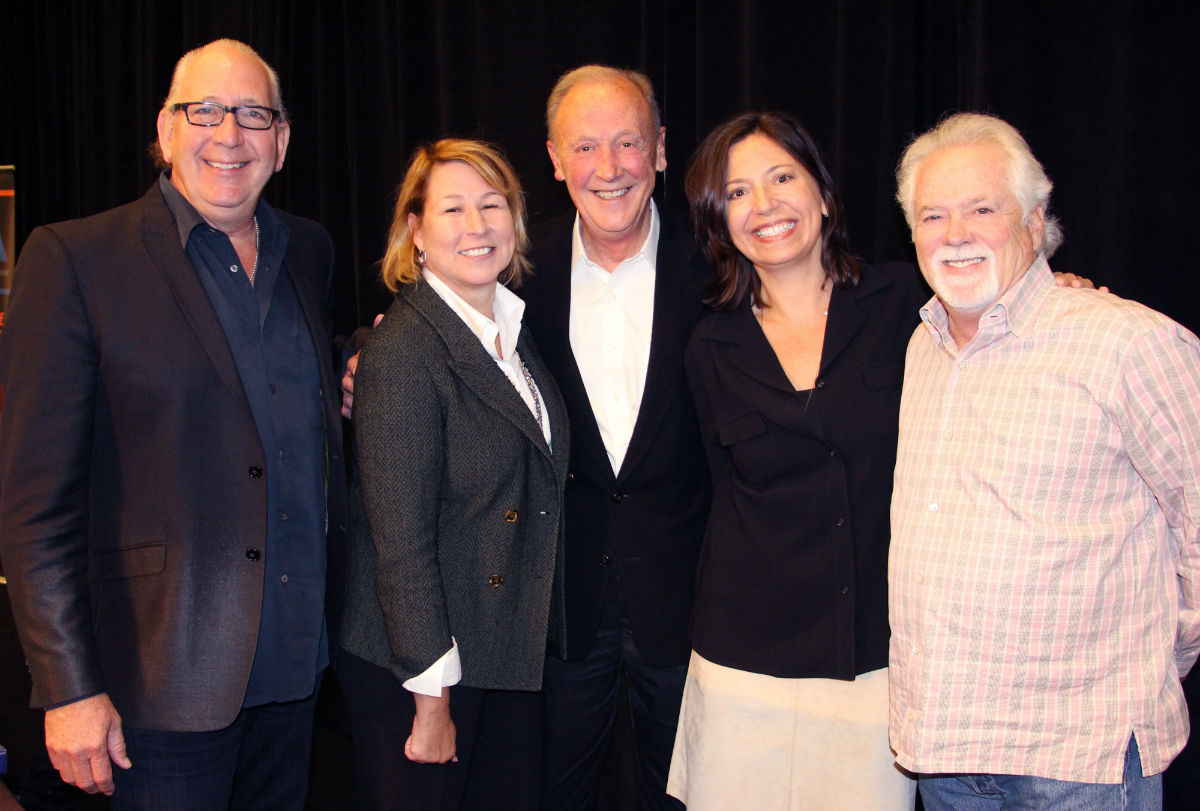 CMA Elects New Board of Directors
2 years ago Liv Carter Comments Off

on CMA Elects New Board of Directors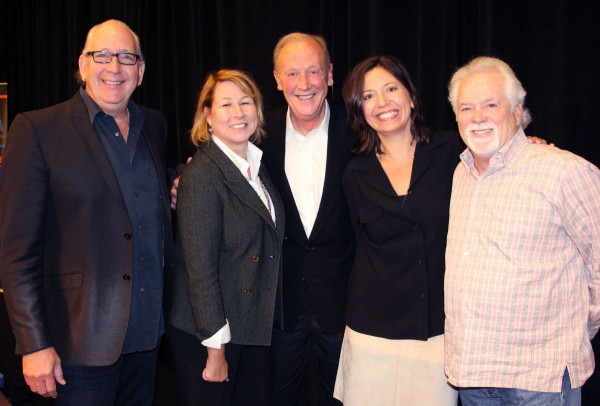 The Country Music Association announced today the new Board of Directors. The appointments are effective Jan. 1, 2016.
Frank Bumstead completes his term as Chairman of the CMA Board and current CMA Board President John Esposito, President and CEO of Warner Music Nashville, assumes that post. CMA President-Elect Sally Williams, General Manager of Ryman Auditorium, will become President. Bill Simmons, Vice President at The Fitzgerald Hartley Company, has been named President-Elect. Jessie Schmidt, President of Schmidt Relations, returns as Secretary/Treasurer of the CMA Board.
It's been an honor to be Chairman of the CMA Board," said Bumstead. "Serving an industry I love, with people I respect, has been a career highlight. I may be stepping down as Chairman, but I'm not stepping away from the critical work of this Board and the important goals of this organization and I am very confident in John Esposito and Sally Williams to continue this important mission."
"Chairing the CMA Board at this important point in our history is a privilege," said Esposito. "2016 is a pivotal time as we celebrate the 50th Anniversary of the CMA Awards, expand the footprint of Country Music internationally, and develop ways to keep CMA Music Festival fresh for our fans. I'm thankful to my tenacious and passionate colleague Frank Bumstead for his valuable tutoring and look forward to working alongside President Sally Williams as we tackle new, exciting opportunities that will hopefully benefit the entire industry."
Following is a list of 2016 CMA Directors and Directors at Large:
Directors By Membership Category
Carryover Directors, who are serving the second year of a two-year term, are followed by newly-elected Directors (indicated in bold).
Advertising/Public Relations/Media
Lon Helton, Country Aircheck
Affiliated
Joe Galante, Galante Entertainment Organization
Bill Mayne, Country Radio Broadcasters, Inc.
Artist
Brett Eldredge
Kix Brooks
Composer
Jim Beavers
Bob DiPiero, Love Monkey Music
Entertainment Services
Stacey Schlitz, SchlitzLAW
Frank Bumstead, Flood, Bumstead, McCready & McCarthy, Inc.
International
Ted Ellis, CMT Canada, Toronto, Ontario, Canada
Maria Molin Ljunggren, Capitol Music Group Sweden
Marketing/Digital
Jennie Smythe, Girlilla Marketing
Sally Seitz, iTunes
Music Publisher/Performing Rights Organization
Troy Tomlinson, Sony/ATV Music Publishing
Michael Martin, ASCAP
Musician
Kenny Greenberg, Greenberg Music
Biff Watson, Biff-Bangs Productions, Inc.
Personal Manager
Kerri Edwards, KP Entertainment
Ann Edelblute, The HQ
Producer/Engineer/Studio
Mark Bright, Mark Bright Productions
Radio
Kurt Johnson, Townsquare Media, Dallas, Texas
Jeff Garrison, Cox Media Group, San Antonio, Texas
Record Company
Mike Dungan, Universal Music Group Nashville
Randy Goodman, Sony Music Nashville
Talent Agent
Rob Beckham, William Morris Endeavor Entertainment, LLC
Talent Buyer/Promoter
Brian O'Connell, Live Nation Nashville
Tony Conway, Conway Entertainment Group
Touring Personnel
Scott Scovill, Moo TV, CenterStaging, and Moo Creative Media
Terry Calonge, Richards & Southern
Venue
Ed Warm, Joe's Bar, Chicago, Ill.
Lifetime Directors
J. William Denny, Denny Properties
Ralph Peer II, peermusic
Ex-Officio Members
Jim Free, The Smith-Free Group, LLC, Washington, D.C.
Kyle Young, Country Music Hall of Fame and Museum
Butch Spyridon, Nashville Convention & Visitors Corporation
Directors at Large
Marcie Allen, MAC Presents, LLC, New York, N.Y.
Becky Brenner, Albright & O'Malley & Brenner Country Radio Specialists, Seattle, Wash.
Scott Borchetta, Big Machine Label Group
Luke Bryan
Steve Buchanan, Opry Entertainment Group
Pat Collins, SESAC
Gil Cunningham, Neste Event Marketing
Ansel Davis, Martingale Entertainment, LLC
Virginia Davis, G-Major MGMT
Jay DeMarcus, Rascal Flatts
Chris DuBois, Sea Gayle Music
Kent Earls, Universal Music Publishing Group Nashville
John Esposito, Warner Music Nashville
Karen Fairchild, Little Big Town
John Hamlin, Switched On Entertainment
Ed Hardy, Hardy Media and Entertainment Group
Clint Higham, Morris Higham Management
Mary Hilliard Harrington, The GreenRoom
John Huie, Creative Artists Agency
Clay Hunnicutt, Big Loud Records
Brett James, Cornman Music
Marion Kraft, ShopKeeper Management
Vivien Lewit, YouTube
Jon Loba, BBR Music Group
John Marks, Spotify
Shane McAnally, Smack Songs, LLC
Deb McDermott, Media General
Ebie McFarland, Essential Broadcast Media
Mike McVay, Cumulus Media, Atlanta
Mike Moore, Entercom Communications, Portland, Ore.
Charlie Morgan, Emmis Communications, Indianapolis, Ind.
Jim Ed Norman, The Curb Group
Milly Olykan, AEG Europe, London, United Kingdom
Jason Owen, Sandbox Entertainment
Brian Philips, CMT/MTV Networks
Rod Phillips, iHeartMedia, Cincinnati
Rob Potts, Rob Potts Entertainment Edge, Five Dock, Australia
Sherod Robertson, MusicRow Enterprises
David Ross, BossRoss Media
Darius Rucker
Jessie Schmidt, Schmidt Relations
Victoria Shaw, Songalicious Publishing
Bob Shennan, BBC, London, United Kingdom
Bill Simmons, The Fitzgerald Hartley Company
Clarence Spalding, Maverick
Jeff Stevens, Jeff Stevens Music
Larry Vallon, AEG Live, Los Angeles, Calif.
Ben Vaughn, Warner/Chappell Music, Inc.
Troy Vollhoffer, Premier Global Production Company, Inc.
Dwight Wiles, Smith Wiles & Company
Jody Williams, BMI
Sally Williams, Ryman Auditorium
Chris Young

Liv is a career coach for creatives, and the people who work with them.
She holds several certificates from Berklee College of Music, and a certificate in Positive Psychology from UC Berkeley.
Her main influences are coffee, cats, and Alexander Hamilton.

Latest posts by Liv Carter (see all)