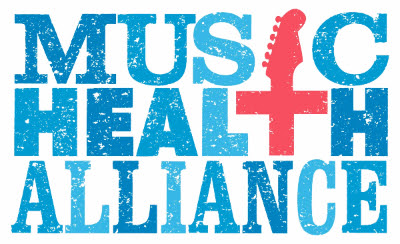 Free Music Industry Healthcare Seminars by Music Health Alliance
2 years ago Liv Carter Comments Off

on Free Music Industry Healthcare Seminars by Music Health Alliance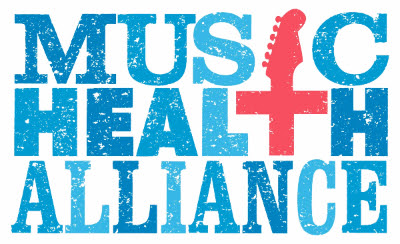 Figuring out health insurance options can be tricky for independent musicians, but there is wonderful help available from Music Health Alliance! Join their free seminars this month to get all the info you need.
Check out the announcement below:
Music Health Alliance, the music industry's non-profit healthcare advocate, is offering a series of FREE "Get Covered" seminars open to everyone in the music industry. Music Health Alliance, whose founder and 2015 Healthcare Hero recipient Tatum Hauck Allsep recently highlighted the music industry's widespread need for medical insurance and healthcare coverage in an Op-Ed for The Tennessean, is hosting two seminars this month designed to empower the music community in selecting a healthcare plan and making informed healthcare decisions.
Questions that will be addressed during Music Health Alliance's free "Get Covered" seminars include:
What are the new health insurance options?
How much will it cost me?
Am I eligible for a subsidy?
Who is eligible for free insurance?
Where do I get care if I can't afford insurance?
How do I apply?
Music Health Alliance Get Covered 101 for Music Professionals:
Jan 12
             12:30-2p         Get Covered 101 For Music Professionals at MusiCares
1904 Wedgewood Ave. Nashville, TN 37212
                 Sign up
HERE
Jan 19
             2-4p                Get Covered 101 For Music Professionals at BMI
                                   10 Music Square E. Nashville, TN 37203
                 Sign up by emailing 
Sheila
Jan 31
                                    Last day to enroll or change health insurance
DESCRIPTION:
Music Health Alliance Get Covered 101 For Music Professionals is a simplified health insurance enrollment workshop offering onsite assistance with insurance enrollment. This free seminar for music professionals will provide clear information about options available on
Healthcare.gov
and with private health insurance. This workshop will answer your questions and equip you to enroll or change your insurance before open enrollment ends on
January 31, 2016
.
About Music Health Alliance
Music Health Alliance is music's resource for healthcare.
The mission of MHA is to heal the music by providing access to healthcare through services that PROTECT, DIRECT & CONNECT music industry professionals with medical and financial solutions.  MHA provides compassionate and patient-driven healthcare support with a vision of long-term prevention of illness and overall wellness from the beginning to the end of life for all genres of music across the nation.  In the last 2.5 years MHA has secured over $6.1 million dollars in life-changing healthcare resources and enabled access to doctors, medicine, health insurance and financial assistance for 1,200 music industry entrepreneurs and professionals to heal the music. To learn more or donate to Music Health Alliance, visit
http://www.musichealthalliance.com/
and engage on
Facebook
,
Twitter
and
YouTube
.

Liv is a career coach for creatives, and the people who work with them.
She holds several certificates from Berklee College of Music, and a certificate in Positive Psychology from UC Berkeley.
Her main influences are coffee, cats, and Alexander Hamilton.

Latest posts by Liv Carter (see all)