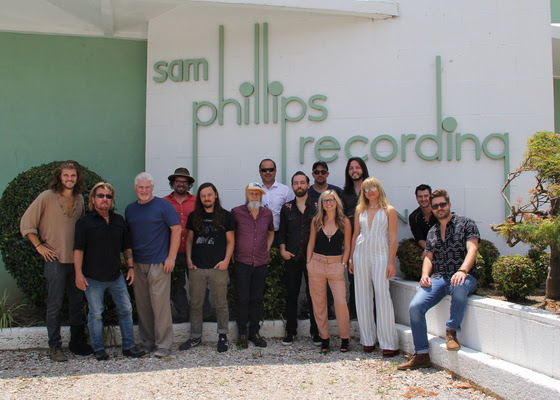 Iconic Sam Phillips Recording Service and FAME Studios collaborate on new version of "Who Will The Next Fool Be"
1 year ago Liv Carter Comments Off

on Iconic Sam Phillips Recording Service and FAME Studios collaborate on new version of "Who Will The Next Fool Be"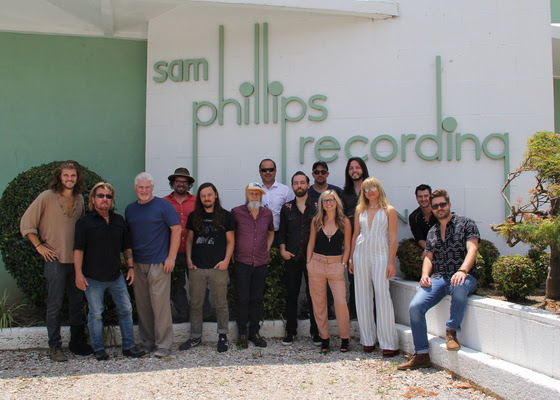 For any student of music history, the names Sam Phillips Recording Service and FAME Studios inspire awe. It is impossible to overstate their influence, or to consider the history of music without them. So, when the two houses come together to work on new music, it's worthy of attention.
The two iconic recording studios were run, and made famous, by the late Sam Phillips and Rick Hall. Phillips and Hall helped shape the sound of Rock and Roll, Rockabilly, Blues, Soul and Country music throughout the 1950s and '60s, leaving a legacy that still thrives today. For the first time, Sam Phillips Recording Service and FAME Studios have come together to collaborate on a project that will be included on a tribute album to honor Charlie Rich later this year.
The recreation of Who Will The Next Fool Be, a song originally performed by Charlie Rich, was produced by Sam's granddaughter, Halley Phillips, and Rodney Hall, Rick Hall's son, at Sam Phillips Recording Services in Memphis and mixed at FAME Studios in Muscle Shoals.
Get a little taste of the new song below:
"My grandfather and Rodney's father completely changed the world of music," says Halley in the press release. "It's an honor to work with him on this project."
"If not for Sam Phillips my dad may not have had the vision to be in music, he's always said that," adds Rodney. "To bring in some of the Muscle Shoals guys and work with the legendary guys in Memphis is really surreal."
Others involved on the project include Holli Mosley on lead vocals; Charlie Rich Jr. on piano; Grammy award winning engineer, Matt Ross-Spang (Jason Isbell, Margo Price); country trio, Levon (Epic/Sony Nashville), on background vocals; drummer, Chad Gamble (Jason Islbell) and Jimbo Hart (Jason Isbell) on bass.
Halley's vision of recording Who Will The Next Fool Be with a female lead became a reality with the help of Holli Mosley's powerhouse vocals. Holli has been recording at FAME for six years and played a key roll in connecting the two families for the collaboration. "I'm honored to be a part of this," says Mosley. "I feel like I'm a part of making history with everyone who is involved on this project."

Liv is a career coach for creatives, and the people who work with them.
She holds several certificates from Berklee College of Music, and a certificate in Positive Psychology from UC Berkeley.
Her main influences are coffee, cats, and Alexander Hamilton.

Latest posts by Liv Carter (see all)