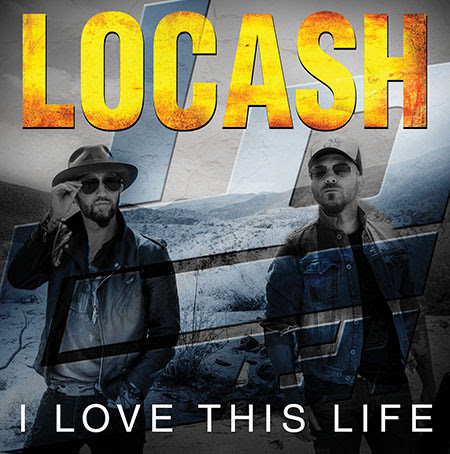 "Team work makes the dream work!"
2 years ago Liv Carter

1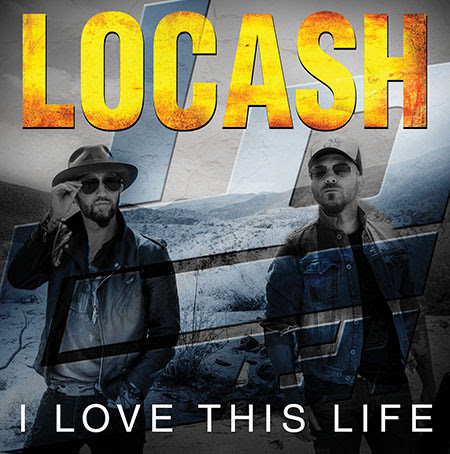 Someone I used to work with had the mildly annoying habit of resorting to "motivational" management cliches, and while I tried not to take them seriously they must have made an impact. When I looked at the country music charts this morning, and saw LOCASH's "I Love this Life" climbing further into the top 10, and that it was among to top 10 songs with the highest spin increases, the first thing that popped into my head (after I was done with woohoo'ing), was that "I guess it's really true that team work makes the dream work!"
For years, I have watched Preston Brust and Chris Lucas work extremely hard. Multiple songwriting sessions per day, multiple live shows every weekend. The songs kept getting better but, as different people drifted in and out of their career, it always seemed that at least one element or another was missing.
Until last year, when the duo signed with new label, Reviver Records.
Under the guidance of label CEO David Ross, suddenly all the elements fell into place. The years of hard work had laid such a strong foundation that it always had seemed like just a matter of time, but honestly, I had started to wonder if the real success was going to turn up, Jeffrey Steele-style, by way of a big songwriting career rather than through their own chart success.
Then I heard "I Love this Life." I instantly fell in love with it.
When here in Nashville, we say of a song "That's a hit!" we don't really mean "This will definitely be a hit," but more that the song has all the prerequisite elements to become a radio hit. Because so many things have to go right, so many people have to work together for this common purpose, and so much of it depends on things we never control, that no one can declare any song "a hit."
But oh what a wonderful thing it is when things do go right, the people involved are all working together, and luck is on your side as well!
It has been an intense couple of years for Preston and Chris, from the darkest moments of their career, and their lives, to the thrill of writing a #1 hit for Keith Urban and finding deep joy in their personal lives. To watch people navigate that toughest of obstacle courses, and after every set-back find a new reason to get back in the race and hurl themselves up that next hill or over that next wall, has been really inspiring. I feel privileged to have watched this happen.
I am so very proud of these guys! And very grateful that my friends landed with a label and radio team that cares for them, advises them, and is helping them to achieve what they have worked so hard for all these years.
The moral of the whole story: continuing to work hard is first and foremost, of course, but to truly reap the benefits of it, you must have the right team around you. And that right team is worth waiting for!
Keep up with LOCASH by visiting www.locashmusic.com. I have said it many, many times in these pages, but do go check out their live show the next time they're anywhere near you!

Liv is a career coach for creatives, and the people who work with them.
She holds several certificates from Berklee College of Music, and a certificate in Positive Psychology from UC Berkeley.
Her main influences are coffee, cats, and Alexander Hamilton.

Latest posts by Liv Carter (see all)